We're guys just like you.
We work hard.
We've been fortunate enough to have people teach us along the way how to grow successful businesses, and how to position them for the next generation. The good news is, that it's not rocket science. But it is work.
We looked around at our industry and realized that most people that we knew – especially in the trades – don't have a plan for "what's next". And that's exactly why we started Contractor Succession. We have a passion for helping business owners finish strong, and finish well.
We have one goal.
To help you create a profitable, saleable business. But it has many facets. So we don't go it alone.
Contractor Succession has assembled a team of experts to work with us in creating profitable succession plans for your business. Our team consists of credentialed lawyers, CPA's, business brokers, and marketing professionals who are highly experienced in helping owners maximize the value of their business.
Creating a saleable business means looking at every aspect of what you do.
Your Process  |  Your Marketing  |  Your Personnel  |  Your Finances  |  Your Strengths  |  Your Weaknesses
Creating a saleable business means looking at every aspect of what you do.
Your Process 
Your Marketing 
Your Personnel
Your Finances
Your Strengths
Your Weaknesses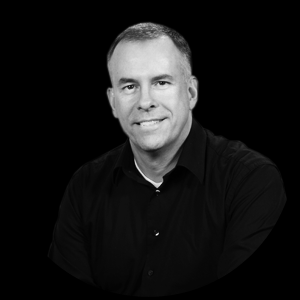 Scott Good
Owner
Scott has been involved in the construction industry for over 30 years. After graduating from Penn State with a degree in architectural engineering, he spent 22 years working for several large mechanical contractors first in the Washington D.C. area then in State College, PA. In 2008, he left his position as Vice President of a large mechanical and electrical contractor to start Goodco Mechanical. Goodco has become one of the largest and most well-respected mechanical contractors in Central Pennsylvania with over 60 employees servicing commercial and residential customers. In 2017, Goodco expanded their service area with the purchase of Bovard Heating & Cooling. With this addition, the Goodco family of businesses now provides HVAC services in Altoona, PA and surrounding communities.
Scott is also the owner of Energy Stewards, which he started in 2010 to provide energy efficient lighting solutions to commercial businesses. Energy Stewards has performed over 400 lighting projects throughout the state of Pennsylvania with locations in State College and Pittsburgh.
Scott has been involved in numerous organizations and boards including serving as President of the Builders Association of Central PA and Chairman of the Board for Associated Builders & Contractors of Central PA. He is also an original member of CREN (Centre Region Entrepreneurs Network) and a member of the first ABC Plumbing Peer Group as well as the Comfort Media HVAC Mastermind Group. These affiliations provide Scott with a vast knowledge of the construction industry that he is able to use in assisting his clients.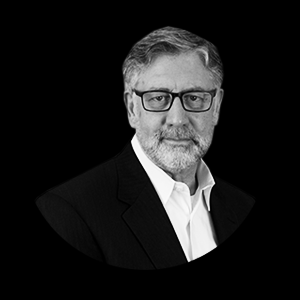 Marty Wolff
Owner
Marty is a serial entrepreneur having started and operated four different businesses. Prior to his entrepreneurial ventures, he enjoyed a successful career in sales. He began his career in the mobile phone industry with Cellular One, and moved on to hold leadership positions as VP Sales for Patrick Media Group in Los Angeles, CA; Regional Sales Manager for US Foodservice in Baltimore, MD; and VP Sales for Reinhart Foodservice of Eastern PA.
Marty is now the president of Marty Wolff Business Solutions, an executive coaching and business consulting practice. As a business coach and consultant Marty has played an important role in the success of large publicly traded companies, as well as with privately owned firms in several different industries.
In 2012 Marty started the Business Builders Radio Show and Podcast. The show has nationally and internationally recognized speakers, authors and CEOs as guests. Marty is also the host of Tec Bridge Radio, a Northeastern PA-based radio show to support entrepreneurship, innovation, and the knowledge economy in the region.
In 2016, the Business Builders Show began doing video interviews at major conferences and universities such as Wharton School at the University of Pennsylvania and The Ross School at the University of Michigan. In 2017 those podcasts and videos were available for distribution via C-Suite Radio and C-Suite TV.
Marty's success as an executive coach and business consultant along with the notoriety of the podcasts and videos from the Business Builders Show has created a demand for Marty as an executive coach, business consultant, meeting facilitator, and emcee.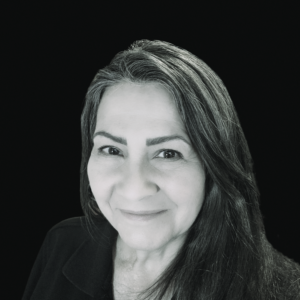 Karla Porter
Advisor
For more than 25 years, Karla has brought innovative leadership strategies and Fortune 500 best practices to for-profit and nonprofit small to midsize businesses in the US and abroad.  
She has held executive roles in industries including Business Services, Contact Center, Facilities Maintenance, Hospitality, Tourism, Medical Services, Real Estate, and Retail. As an entrepreneur, Karla started and operated two restaurants, co-founded two nonprofit organizations, an annual digital and new media conference, and an annual STEM camp for grade school girls. Prior to launching C Suite advisory Kick-Ass Strategies, and joining the Contractor Succession team of experts, Karla provided independent Human Capital Management and Communications consulting services for more than a decade. 
Her areas of expertise in strategic planning, business development, human capital management, talent acquisition, workforce development, customer service, corporate communications, sales, marketing, and public relations positively impact the culture and bottom line of business organizations. Karla is fluent in Spanish and savvy in Latin American culture and business etiquette.  
Karla is a diehard community builder and has served as a working board member for many nonprofit organizations. She is a United States Air Force Veteran, and alumnus of Luzerne County Community College and Temple University. She divides her time between Luzerne County Pennsylvania, and Cozumel, Mexico.