Did 2018 end like you wanted?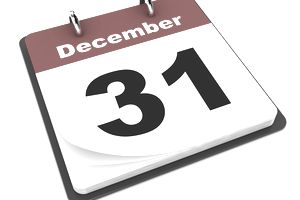 Are you any closer to your "end-game" than you were 1 year ago.  This is a common theme for most contractor business owners.  We are crazy-busy all year long than scratch our heads at the end of the year and say, "where did it go?"  You've heard the definition of insanity is "doing the same thing over and over and expecting different results".  Hope is not a business strategy.
We live day-to-day and don't take any time to plan for our future. When are you considering transitioning out of your business?  If you are over 55 years of age, you should be having these conversation now.  However, most people don't even know how to start that conversation.  Successful transitions usually begin 5-10 years before the business owner is ready to exit.  This allows time to increase the value of the business for a future buyer.
At Contractor Succession LLC, this is what we do.  We begin the conversation and help you to see the options.  Then, we coach you through the gauntlet of decisions to help you see the finish line.  Our goal is to allow you to leave your business healthy and happy.  Whether it's a sale to an outside buyer or a transition to family or employees, CSL can help you Finish Strong and Finish Well. 
2019 is the year to secure your future by working with professionals who can make that happen.  Scott Good and Marty Wolff have both run successful businesses and can help you avoid some of the pitfalls that many contractors stumble over on their way to exiting.  Their State-of-the-Union Assessment is the building block for guiding you to not only a profitable exit, but also in getting back some of your valuable time.  Don't wait another year before getting on track for a successful exit.